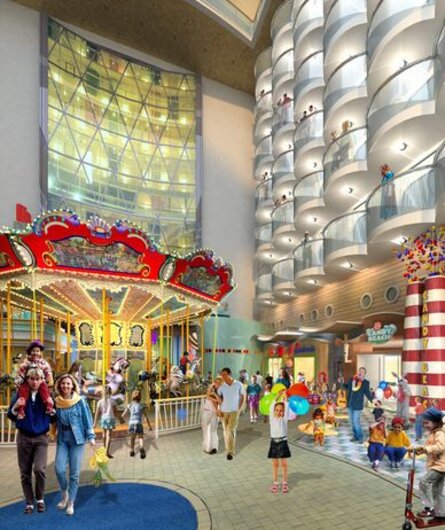 Key Program Benefits
SO EASY YOU'LL THINK WE'VE GIVEN YOU A KEY TO OUR VACATION NATION
This turnkey program is hassle free, easy to implement and makes administration a breeze. We handle the fulfillment, redemption and booking process so you don't have to.
INCENTIVE CERTIFICATES CATERED TO THEM AND A BUDGET CATERED TO YOU
Choose from a wide range of certificate levels at various price points.
ORDER AS MANY OR AS FEW AS YOU LIKE
There is no minimum or maximum number of certificates to be purchased.
OUR FLEXIBILITY LETS YOU STRETCH FURTHER THAN OTHER REWARD PROGRAMS
With limited black out dates, Individual Incentive Cruise Certificate recipients can travel when they want, where they want.
CHOICES AS ENDLESS AS THE HORIZONS WE SAIL
Reward recipients can choose from a wide variety of departure ports, itineraries, ships, nights and stateroom accommodations.
CERTIFICATES ARE FULLY UPGRADEABLE AND TRANSFERABLE
Individual Incentive Cruise Certificate winners can opt to use the certificate as stated or upgrade to a different stateroom at the prevailing rate of the sailing. They can also apply the face value of the certificate to a different Royal Caribbean sailing of their preference.*
THE TERM "EXPIRED" HAS BEEN RETIRED
Reward recipients have plenty of time to redeem their prize without feeling rushed by looming expiration dates. That means they'll have more time to save up on a vacation days for a nice, long relaxing cruise they deserve.**
*Recipient pays difference between Certificate value and lowest fare publicly available from the cruise line at the time of redemption, excluding special rate programs.**Certificates have no expiration date. Certificates redeemed more than 2 years after the issue date will provide the holder of the certificate with a dollar credit amount against the cost of their cruise. The dollar credit amount will be based on the value for that type of certificate as shown in the Royal Caribbean price table in effect at the time the Certificate was purchased.